Barbamama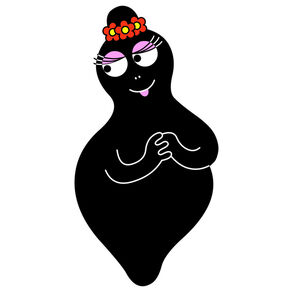 Appearance and Nature
Edit
Barbamama is black in color. She has a slender shape and a more tapered bottom compared to her husband, Barbapapa. She has pink eyelids and long eyelashes. She always wears a tiara of red flowers on her head. She is the second biggest Barbapapa after her husband.
Just like Barbapapa, she is also very gentle by nature. She always showers her children with love and affection even when they sometimes get into mischief. She loves to bake and takes care of the Barbapapa household.
She and her husband, Barbapapa, are parents to seven Barbachildren. 
Shapes Changed
Edit